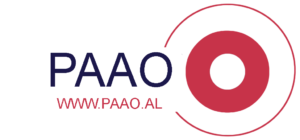 The registration fee for the congress includes: Membership in the the Pan-Albanian Association of Ophthalmology (PAAO), participation in the congress, in the conference, in the live presentations of local and international experts known in the field of ophthalmology, Certificate of Attendance.
***Note: Registration forms received without payment cannot  be processed!
Registration

Categories

Early

Until 03 October 2023

Regular

18/10/2023

Late

03/11/2023

Ophthalmologist
75 €
100 €
200 €
Resident / Medical Student
50 €
75 €
100 €
Optometrist
50 €
50 €
100 €
Orthoptist
30 €
50 €
100 €
Sponsor
100 €
150€
200€
REGISTRATION PAYMENTS
The registration fee includes for the delegates:Acces to the Scientific Sessions and the Exhibition area,Conference bag, Badge ,one copy of the Final Programme and Book of Abstracts, Welcome Reception, lunches, and coffees.
The registration fee includes for the accompanying persons: Access to the Exhibition area, Welcome Reception, Sightseeing in Tirana.
*With certificate of Resident's status:All participants eligible to pay the Resident's fee ,must have a Certificate sent attached to the registration form ,written and signed by the hospital official entitled to sign such a letter and the applicant herself/himself.
Please note that the deadline to benefit from the early registration fee is 04th of October 2023.
All registrations are made online on the website section: My account / Register.

Payments are made through bank transfers to account number:
ACCOUNT DETAILS 
The Bank                          CREDINS BANK
SWIFT  Code                    CDISALTRXXX 
Account Holder               SHOQATA MBARESHQIPTARE OFTALMOLOGEVE – PAAO
Tax ID                                M11612461H
Costumer Address          RR PUNETORET E RILINDJES SHK 1 K 2, TIRANE
Account Number             00001531319/00001643243
Currency                           EUR/ALL
Account Start Date         27.05.2021
IBAN *                              AL10 2121 1009 0000 0000 0153 1319
*Please take note of the fact that we don't assume the charge for our bank transfer