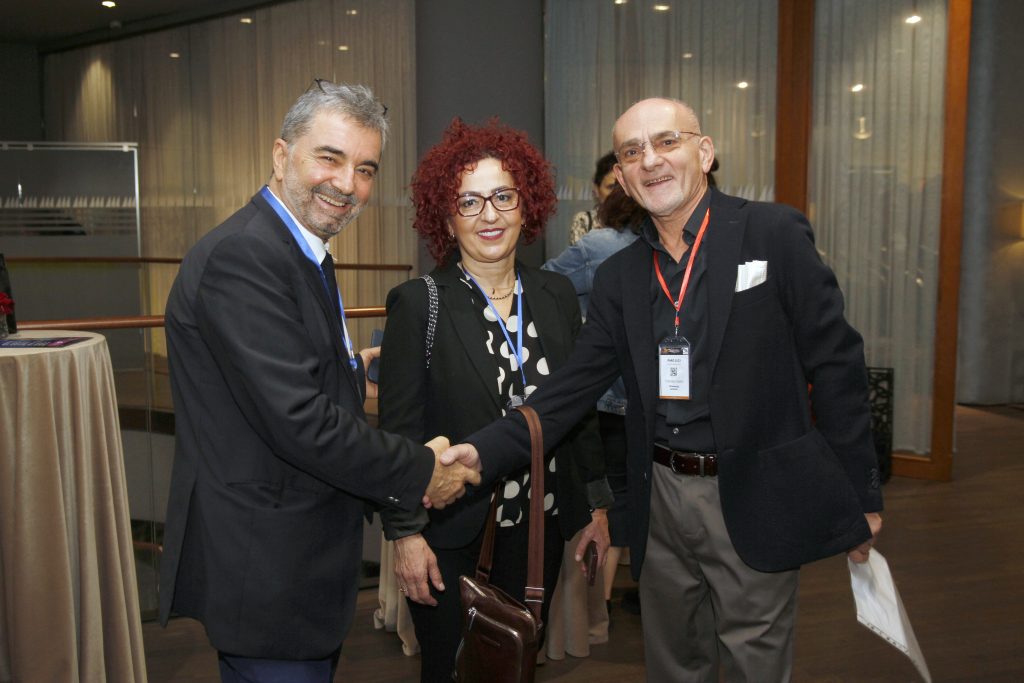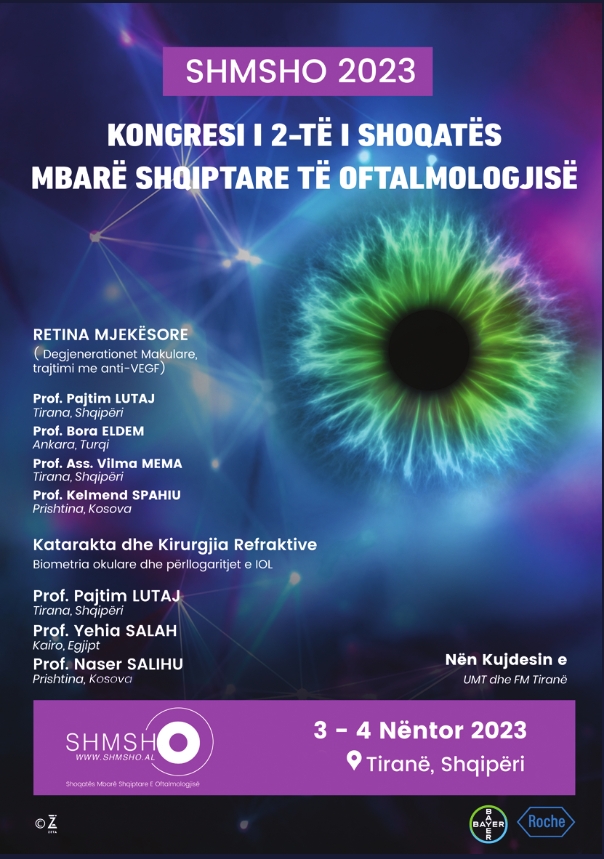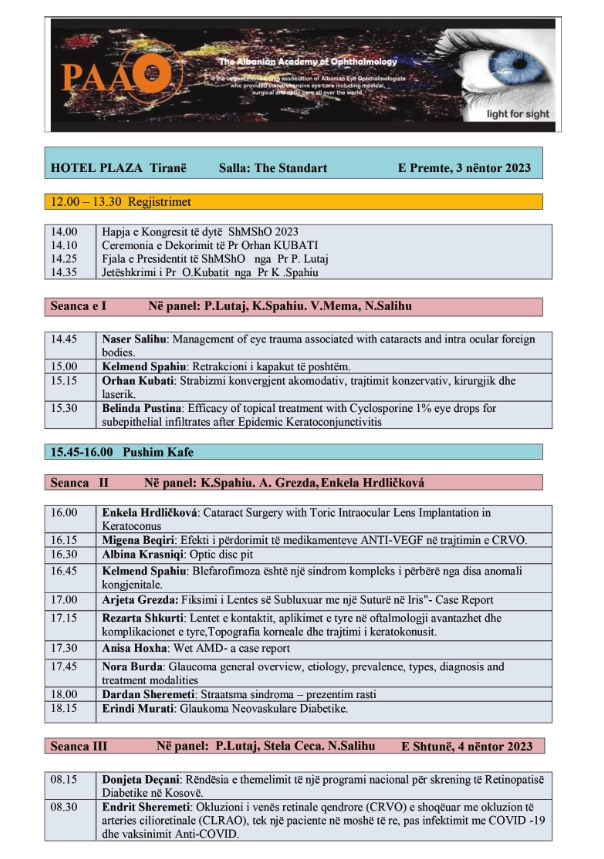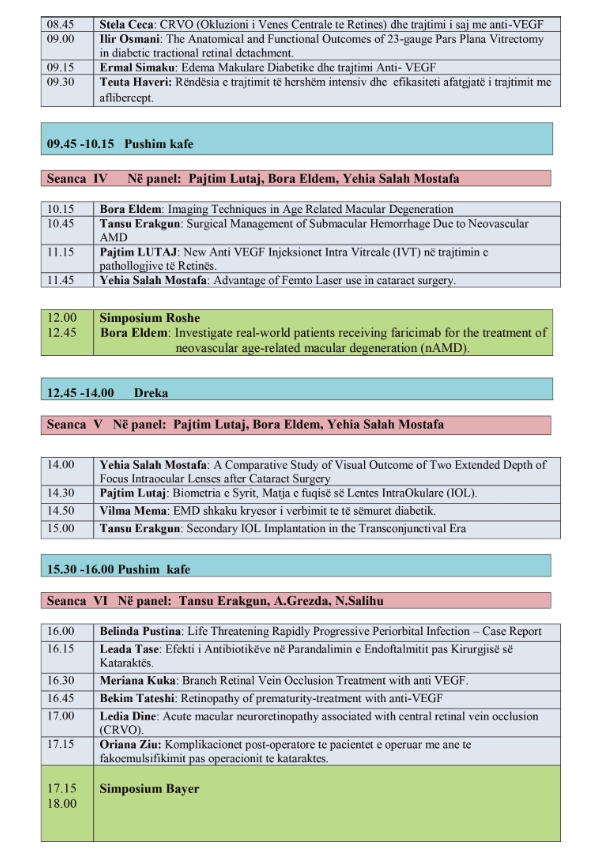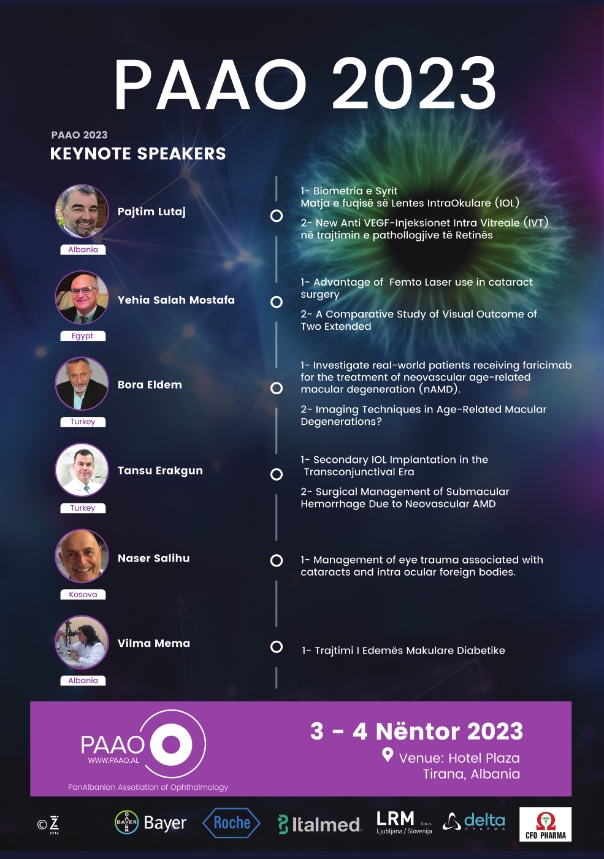 2nd Congress of PAN-ALBANIAN  ASSOCIATION  OF OPHTHALMOLOGY
November 3-4 2023
Dear Colleagues,
It would be a great pleasure to have you on the 2-th International Congres of PAAO, Tirana, Albania.
The congress will be held on November 3 to November 4, 2023 and proceedings/abstracts will be published in Albania.
The congress is open for all ophthalmologists, optometrists, and opticians on present participation.
The mains titles of Congress are:
– New anti-VEGF for treatment of retinal disorders
-Ocular Biometry and IOL calculations.
Participating in person is not necessary for those who submit posters and/or video conference

The event is organized by The Board Foundation of PAAO.
Principal sponsors: Bayer, Roche
IMPORTANT DATES AND DEADLINES
| | |
| --- | --- |
| Submission of abstracts within: | October 3, 2023 |
| Congress Day | November 3-4, 2023 |
| Submission of full papers for Publication within: | Octobre18, 2023 |
For more information please visit the website of the congress at www.paao.al and www.shmsho.al, send an email to [email protected]. We would appreciate it if you could share this invitation with your colleagues.