Welcome  Ceremony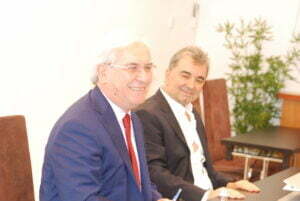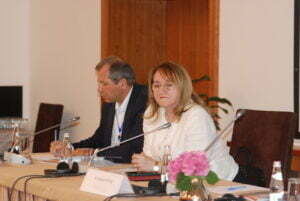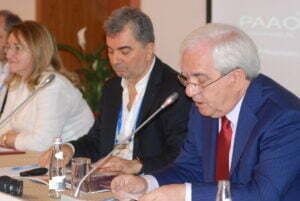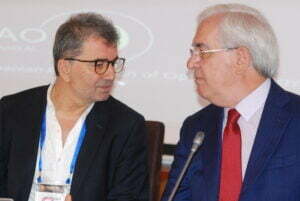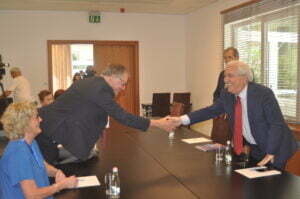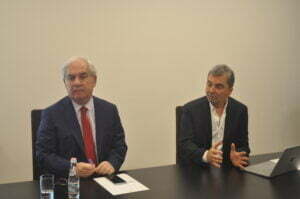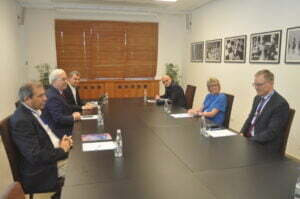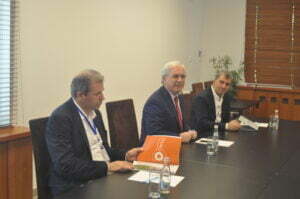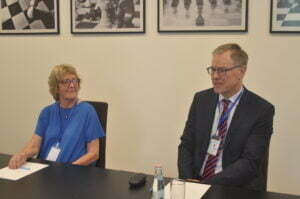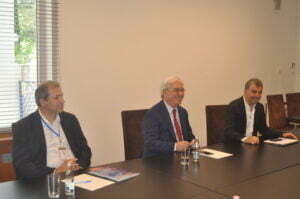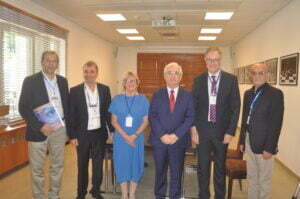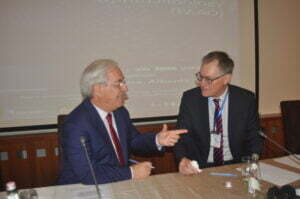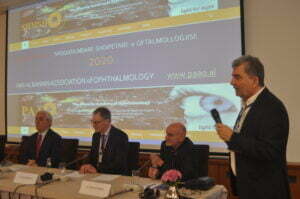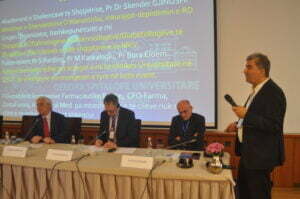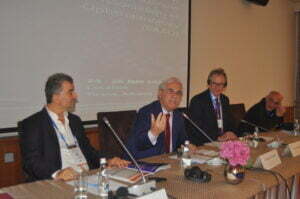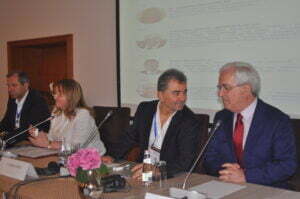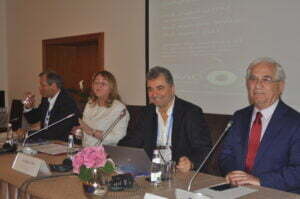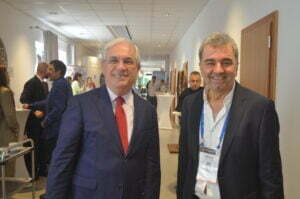 SESSIONI I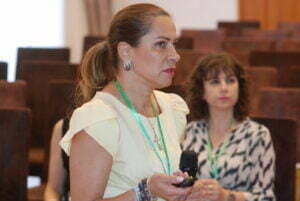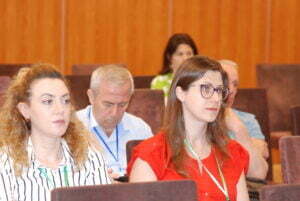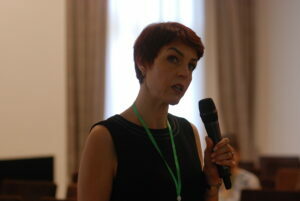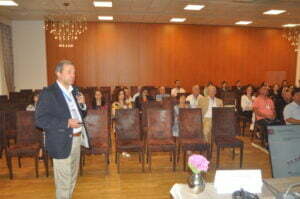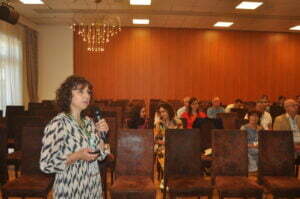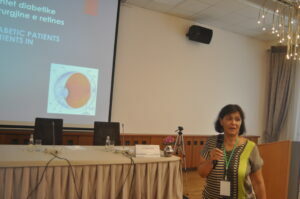 SESSIONI II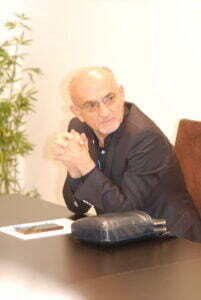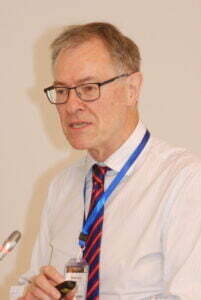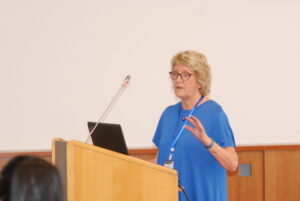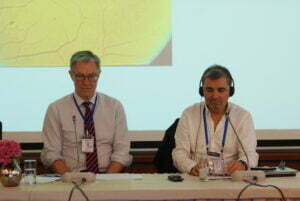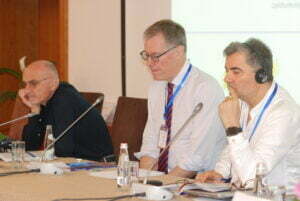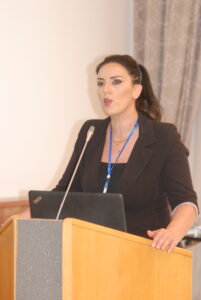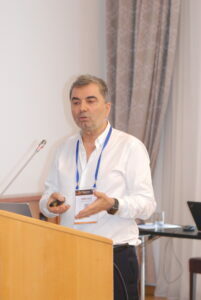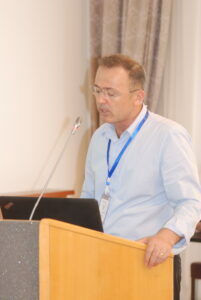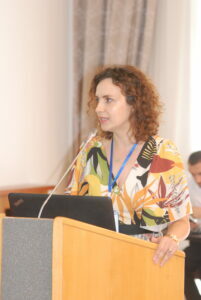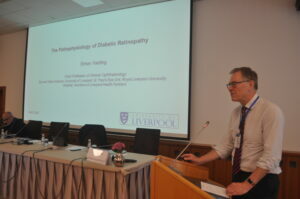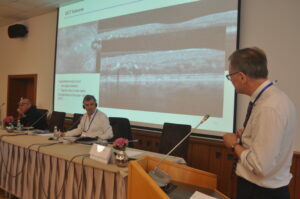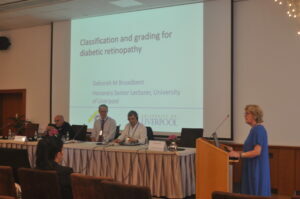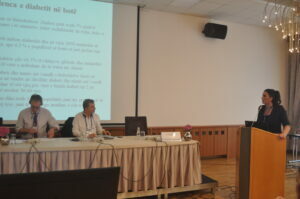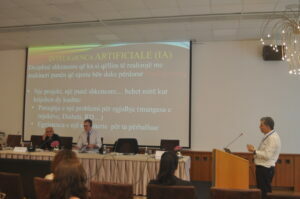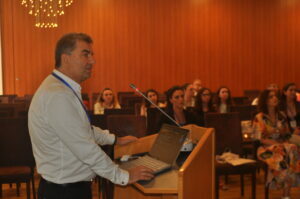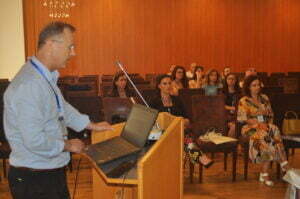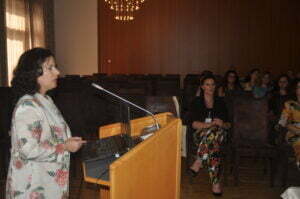 SESSIONI III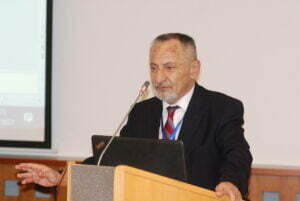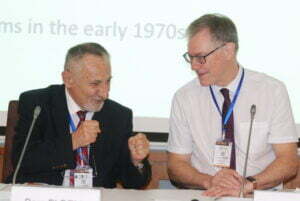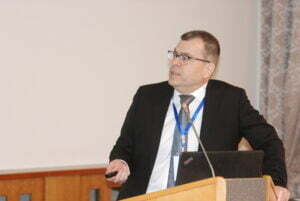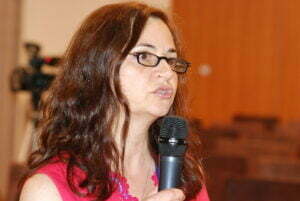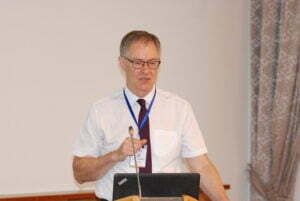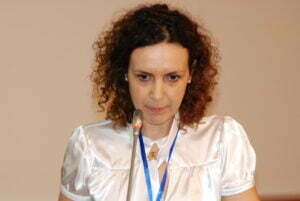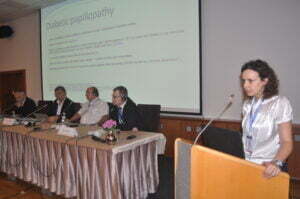 SESSIONI IV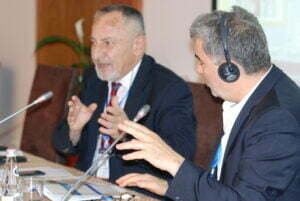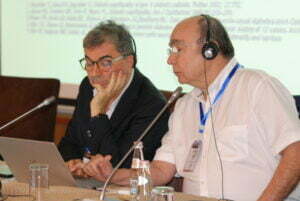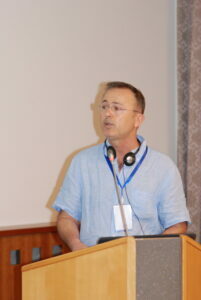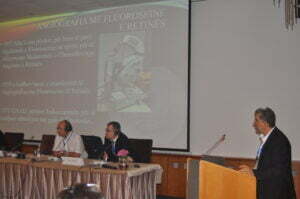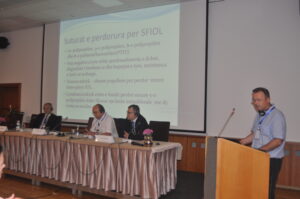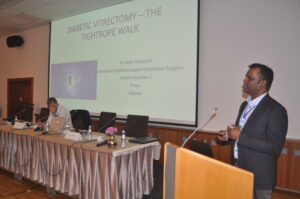 SESSIONI V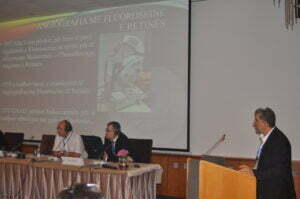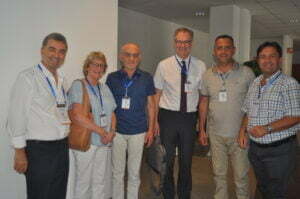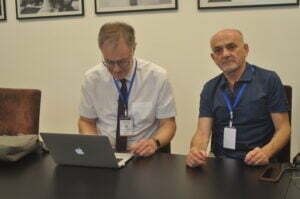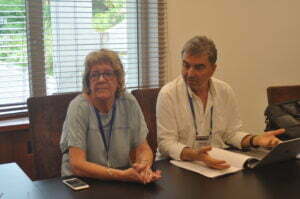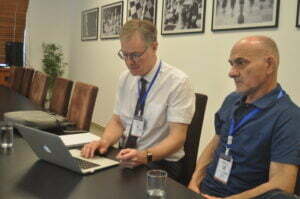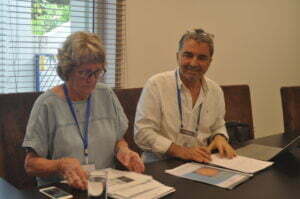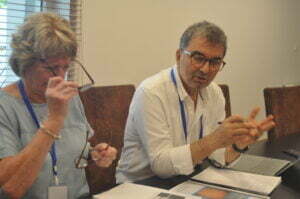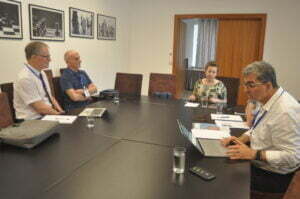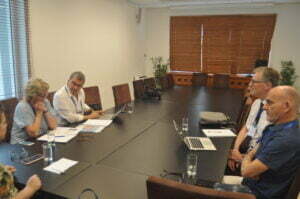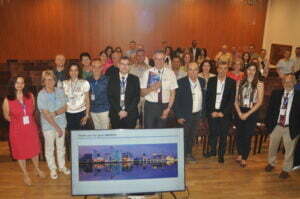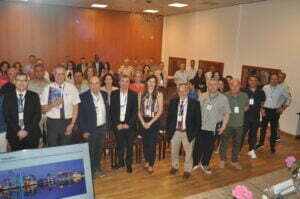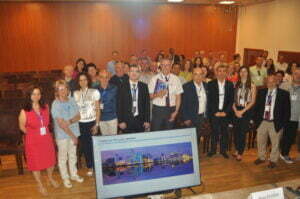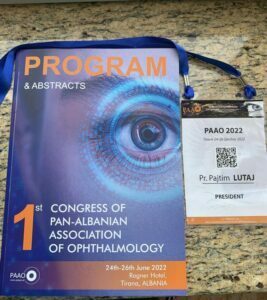 The program of the Congress 2022
1st Congress of PAN-ALBANIAN  ASSOCIATION  OF OPHTHALMOLOGY
Friday 24,  Saturday 25,  and Sunday 26  June  2022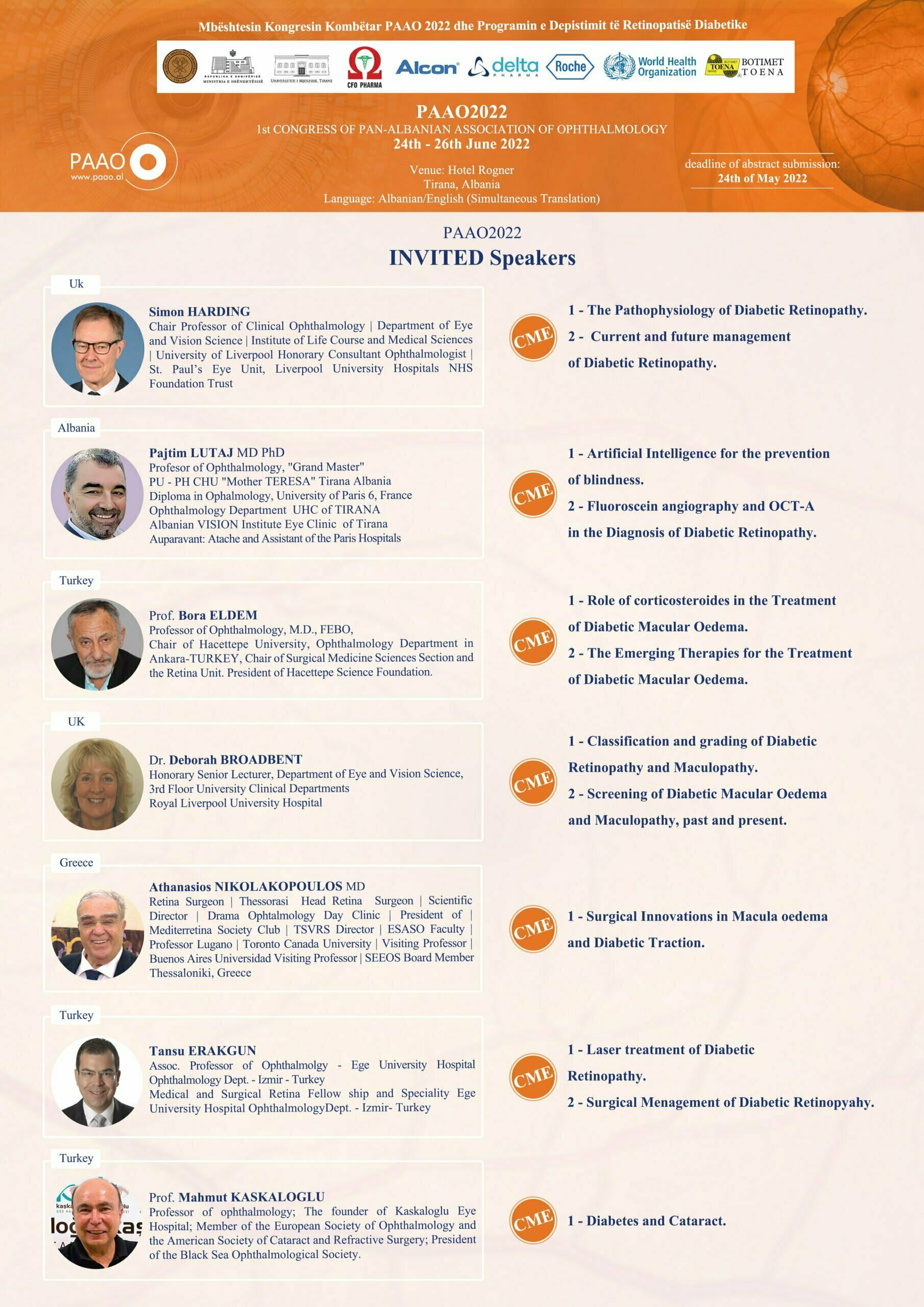 PAAO
PAN-ALBANIAN ASSOCIATION OF OPHTALMOLOGISTS
Our  association  was  established  in   recent   years  with  an Albanian-speaking ophthalmologist all over the world.
This association will hold its first congress on the 24th; 25th and 26th of June 2022 in
Tirana.
The theme of the congress will be DIABETIC RETINOPATHY from A to Z.
The congress will take place in cooperation with the associations of dialectologists of
Albania and Kosovo.
On this occasion, I would like to thank the leaders of these associations like Prof. Florian TOTI, Dr. Violeta HOXHA, Doctor Bardhyl GASHI, president of the association of endocrinologists in Kosovo, but especially I thank Proof Agron YLLI and proof Thanas FURRERA who agreed to join the organizing group of this congress.
This congress will focus on screening for diabetic retinopathy at the national level in
both Albania and Kosovo in accordance with WHO protocols.
The topic we have chosen is a topic that which is being treated with priority the Medical
Committee of the European Parliament is treating with priority.
WHO has published the screening protocol of DIABETIC RETINOPATHY 2021. Some professors of Europe have honored us with their participation in this event, such as prof. Simon HARDING, 1 Royal Liverpool University Hospital; Liverpool, UK. Prof Harding leads the best team in the world for diabetic retinopathy screening.
For any contact, please contact us at the link: www.paao.al or by eMail: [email protected]; Here you can visit the website of our association in English: www.paao.al; and Albanian: www.shmsho.al;
The congress will be supported by the Ministry of Health of Albania, Medical University of Tirana, WHO representation in Tirana as well as by the Albanian Academy of Sciences.
The congress will be held on site with presentations in the ANTIGONEA room of
Rogner Hotel Tirana and will be accredited with 25 credits.
Registrations are made online on the website and the deadline for submission of abstracts is the date 24/05/2022.
Word of Welcome
Dear Colleagues and Friends,
We are proudly honored to invite you all at the first Congress of the Pan-Albanian Association of Ophthalmologists that will take place in the capital of Albania, Tirana between the 24th and the 26th of June 2022 at the Rogner Hotel of Tirana.
This will be the first Congress of its kind in the field of ophthalmology that is taking
part in this city.
In this Congress there will be present around …….professors from all around the world with a high level of scientific knowledge that will present the new achievement and trends in different fields of ophthalmology.
This Congress will also be of special interest for young devoted ophthalmologist's Albanian speakers, providing them a unique chance to learn from several experts around the world. The structure of this scientific congress will be of interest for the screening for diabetic retinopathy.
We are honored to have as special invited speakers of our Congress:
Prof. Simon HARDING                                    UK
Prof. Mahmut KASKALOGLU                          Turkey
Prof. Athanasios NILOLAKOPOULOS              Greece
Prof. Bora ELDEM                                              Turkey
Dr Deborah BROANDBENT                               UK
Prof. Tansu ERAKGUN                                       Turkey
Invited speakers of the Congress will present and speak for different ophthalmologic fields, including diagnostic and therapeutically problems in ophthalmology. We have planned many sessions in which are included seminars
With Albanian Society of Endocrinologists, Albanian Society of Diabetes, Shoqata e Oftalmologeve te Kosoves, Shoqata e Endokrinollogeve te Kosoves.
Located in the heart of Albania, Tirana is the fasted growing city of Europe.
With a dynamic full of energy lifestyle, the City never sleeps. The relaxing atmosphere among colleagues and friends, as well as the social programs will offer you an unforgettable experience.
We warmly welcome you to join as in Tirana!
Dear collegues,
I am extremely honored to announce, that after many years of work, we were able to createaunited scientific entity related to Ophthalmology, the Pan-AlbanianAssociation of Ophthalmology (PAAO). The history of its formation relies on the excellent cooperation between Albanian-speaking ophthalmologists in Albanian-speaking countries but also with Albanian Ophthalmologists who work in any other country. During an unforgettable meeting with my fellow Ophthalmologists on February 15 2014, duringtheproceedingsof the 18th Congress of the European Society of Cataract and Refractive Surgery (ESCRS), we discussed the idea of an association enabling all Albanian-speaking Ophthalmologists to attend and present their knowledge, clinical and surgical experience in the Albanian language. The purpose of this initiative was to unite as many Albanian-speaking Ophthalmologists as possible to organize large-scale scientific events, develop joint protocols of our clinical practices and also exchange diagnostic and surgical experiences. This association will enable our Ophthalmologists to be updated with the latest innovations regarding the most advanced diagnostic methods and operating techniques. A special appreciation should be attributed to the founders of this Association, Prof. Pajtim LUTAJ, Dr. Iljaz Ismaili, Dr. Stela Ceca, Dr. Bledar Kruja, Dr. Julinda Jaho, Dr. Avni Nuhiu as the first signatories who made possible the application to the Tirana District Court which with decision No. 3919 dated 05/06/2014 decided the registration as a Legal Entity of this Association, "Pan-Albanian Association of Ophthalmology". A special consideration goes to Prof. Kelmend Spahiu, Gazmend Kaçaniku and Naser Salihu, but also to all Albanian ophthalmologists without whose support the establishment of this association would not have been possible.
COMMITTEES
PAAO Foundation Board:
Dr Pajtim LUTAJ (Tirana,Albania);
Dr Kelmend SPAHIU (Pristina, Kosovo);
Dr Belinda PUSTINA-HALILI (Pristina, Kosovo); Dr Stela CECA (Tirana,Albania);
Dr Naser SALIHU (Pristina, Kosovo);
Dr Gazmend KAÇANIKU (Pristina, Kosovo); Dr Ali TONUZI (Tirana, Albania),
Dr Avni Nuhiu (Presevo, Serbia),
Dr Enkela Hradličkova (Prague, Czech Republic); Dr Nadon QAFA (Tirana, Albania),
Dr Julinda Jaho (Tirana, Albania).
Grateful Thanks to Our Sponsors ROCHE, BAYER, ALCON,
 PAAO   Special invited & Invited Speakers
Pr Pajtim LUTAJ
Pr Simon HARDING
Pr Agron YLLI
Pr Athanasis NIKOLAKOPOULOS
Pr Mahmut KASKALOGLU
Pr Bora ELDEM
Pr Tansu ERAKGUN
Pr Thanas FURRERAJ
Pr Florian TOTI
Dr Deborah BRANDBENT
Pr Kelmend SPAHIU
As. Pr. Ali TONUZI
Congress Accreditation
Congres will be accretited with 24 credits.
 PAAO Place of Venue
On Friday, 24th June 2022, on site registration will be available at the Rogner Hotel conference room, ANTIGONEA,
The scientific meeting will start on the 24th of June at 9 of clock during the 25the and the 26the of June 2022.
The venue place is located at the center of Tirana. This is certenly one of the most busy and popular area of the city, located on the south side of Skanderbeg square you would never pass by without noticing the big building, Scanderbeg monument and its most attractive mosaic which is considered to be the biggest in the Balcans.
The venue is very easily reachable from all directions, may that be from your hotel or from "Mother Theresa" airport.
Final Program
& Events Timetable (Agenda)
 General Information;
Tirana is the capital of Albania. It is also the largest city in the Republic of Albania. The congress of Lushnja selected the city as the temporary national capital in 1920. Later in 1925, the city asquired this status permanently. Tirana was founded in 1614 by Sulejman Pasha. Nowadays the city is home to more than one milion people, it has enlarged 6 times itself only during the last 2 decades and it is considered the fastest growing city of Europe.
Having a Mediterranean climate, Tiran's temperaturës during June vary from 20o-26o
C degress.
Being in the beginning of the summer the whether is quite hot days are long and full      of sun.
You may follow the forecast for Tirana online.
Passport & visa
Passport and visas requirements may differ according to the countryand place of origin, contact your travel agent or the nearest Albanian Consulate/Embassy in your country of further advices.
Official Letter of invitation
An official invitation letter will be send upon request. This letër can be used as an attendance confirmation document and it can be appended to your'visa application, however it does not constitute any commitments by the Congress organizers to cover registration fees, accommodation, travel expenses or other costs related to participation in the Congress. Please send an email to the congress secretariat at: [email protected] with subject: invitation letter for visa (full name, organisation name, passport number, city & country of issue).
Insurance & Liability
The Congress is not insured to meet any claims arising from any incidents during its development. It is responsability of the participants, exhibitions and guests to be properly and adequately insured. The Congress organizers and the Organizing Committee accept no responsibility for any loss of moneybor other goods incurred by the participants.
Language
Albanian will be the oficial languages of the Congress. During the international symposium the oficial language will be English with simultaneus translate.
Congress Badgs
All participants and guests should wear their badges for the entrance to the Congress area, during the scientific sessions, at the exhibition area, during poster sesion and all other social activities.
Certificate of Attendance
A Certificate of Attendance will be provided to all registerd participants after the final sesion on Sunday 26th of june 2022.
Currency and Credit cards
The currency used in Albania is LEK ( 1 EUR= 120 ALL). Credit cards are excepted at both congress, hotels as well as on the majority of shops. Tirana has plenty of ATMs connected to international networks. The main chains are Tirana Bank, Pro Credit Bank, Raiffeisen Bank and American Bank of Albania. The advise the use of cash in local currency (LEK), Money exchnage shops or banks can easily be found in any corner.
Electricity
Electricity is 220V and there are no 110V plugs in hotels or at Congress Venue. Please do not forget to bring with you chargers of your own equipments; laptop, mobile phone, etc.
Airport
Tirana'Airoport "Mother Theresa" is the main and the most important gate for travelers to Albania and it is only 15km distance from the city center. The usual rate for taxi from Airoport to the Tirana city center, Venue place or hotel is 3.000 LEK or 20 EUR.
Transportation
Mother Theresa international airport – Venue place or hotel, transportation from the organizing committee upon request. Please send an email to the congress secretariat
……
Taxis
Taxis are aviable at taxis stands or hailed on the street. Other ways are phone call taxies, you may call from your cel phone and book a taxi at 22 55 555 or 22 77 777. all taxies should have yellow plates and rate meters.
Dress Code
Casual during the Congress and social events, formal for the Gala Dinner.
Important Deadlines Social Program
Registration Information
Registartion fee are in the web "resistration rubric and includes acces to all Scientific Sessions and Exhibition Area.
Gala Dinner – 36 € for two persons
Conference bag, Badge, one copy of the final Program and Book of Abstracts, Welcome Coctail, Coffee and Tea breks and Lunches also, during the Congress (24-26 June 2022).
You are welcomed to download and fill in the appliction form of PAAO 2022 at our website: www.paao.al; or requested by email at [email protected]……
*Please be aware that all applicants applying under the Resident status must attach a letër from their University confirming the Resident status.
Hotel Reservation Rogner Hotel *****
*Booking must be made together with your application form.
Abstract Submission Guideline
Invited Speakers of the Congress will have 10 min for their presentation;
Special Invited Speakers will have 30 min for their lectures and discussions;
Other Speakers will have 5 to 10 min for their presantations and discutions; You are welcome to send a proposal of your abstarct with in 500 symbols at our email addresses ………
Deadline by 24st of May
Project equipments
A double multimedia projection sceen connected to a laptop will be provided from the Congress organizers to play all presentation during the Congress.
Personal Notes